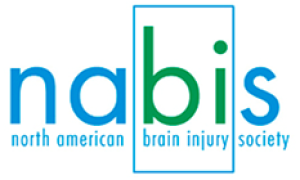 Mission and Vision Statement
The principal mission of the organization is moving brain injury science into practice. Whether it is in the area of clinical care, research, policy or litigation, the organization stands behind the premise that advances in science and practices based on application of the scientific evidence will ultimately provide the best outcomes for those with brain injuries and the community as a whole. NABIS was created specifically to address the needs of multidisciplinary professionals dedicated to brain injury - providing education programs, scientific updates and a platform for communication and professional exchange. NABIS welcomes the opportunity to work with other brain injury groups to address the key issues for professionals in North America.

NABIS Board of Directors
To learn about the Board of Directors of NABIS, please click here.
Brain Injury Professional
The official publication of NABIS Brain Injury Professional (BIP). To learn about BIP, please click here. o view the official Brain Injury Professional Website, click here.
Upcoming Conference on Brain Injury in Las Vegas in March 2024
The North American Brain Injury Society will hold its next conference in Las Vegas at The Mirage Hotel from March 27-30, 2024. For more information click here.
Join NABIS
Members of the International Brain Injury Association (IBIA) are automatically members of NABIS if they reside in the United States or Canada. Click on the Join IBIA button below to learn more about membership in IBIA and.
Join IBIA