The International Brain Injury Association will continue hosting various webinars in 2021.
Future Webinars
Neuroendocrine Dysfunction After TBI: A Practical Approach to Evaluation and Management
March 18, 2021, at 11am Eastern
Speaker: Tamara L. Wexler, MD, PhD
Moderator: Nathan Zasler, MD

Session Summary

While increasing attention is being paid to the health effects of brain injury, the role that neuroendocrine dysfunction may play in patients' health after traumatic brain injury (TBI) remains underappreciated. Pituitary deficiencies are seen at a high rate in patients who have sustained TBI, with reports of chronic pituitary dysfunction in 15-60% of adults after TBI, and up to 42% of children and adolescents. Deficiencies may resolve over time, or develop years after injury, and may occur after mild or severe injury.
Symptoms from hypopituitarism overlap with those seen after TBI, and include cognitive, physical, and emotional effects. It is particularly important to consider pituitary dysfunction in patients with persistent symptoms after TBI, as these deficiencies can be addressed. Pituitary deficiencies may include potentially fatal adrenal insufficiency, as well as reproductive hormone abnormalities, growth hormone deficiency, and centrally mediated thyroid deficiency. Hypopituitarism impacts health and quality of life, and, untreated, is associated with increased mortality as well as morbidity. With replacement, those symptoms due to hormone deficiency may be reversed.
This seminar will review the current understanding of pituitary dysfunction following TBI and the clinical relevance of pituitary axes, and offer a practical approach to evaluation and treatment; specific populations (military, children, women) will be highlighted.

Speaker Biography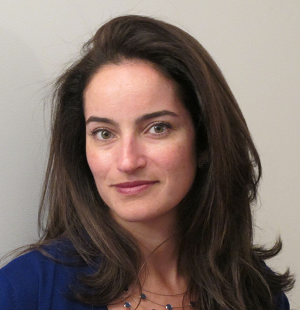 Tamara L. Wexler, MD, PhD, is an endocrinologist specializing in neuroendocrinology and reproductive endocrinology, nationally recognized for her expertise in post-TBI pituitary dysfunction. She has served as an Attending Physician in Internal Medicine at the Massachusetts General Hospital and as the founding Director of the NYU Langone Medical Center Pituitary Center.
Dr. Wexler received her MD and her PhD in Neuroscience from the University of Pennsylvania. She completed her Internal Medicine residency and Endocrinology fellowship at the Massachusetts General Hospital, where she was part of the Neuroendocrine Unit, designed and ran national clinical trials on the effects of growth hormone, and served for 12 years on the Optimum Care Committee.
While on staff at the MGH, Dr. Wexler spent four years at McKinsey & Company, where she served as the Global Endocrinology Lead. She is an elected member of the Endocrine Society Clinical Guidelines Committee, and of the University of Pennsylvania Institute for Diabetes, Obesity, and Metabolism Leadership Council. She is a speaker and moderator at academic medical centers and national conferences on the topic of pituitary function, reproductive endocrinology, and post-TBI endocrine disorders. Her publications appear in the Journal of Clinical Endocrinology & Metabolism and Clinical Endocrinology, among other journals.
Registration
To register, please click on the registration button below. Please note that this session is free. There are no CME credits linked to the session.
Registration - Dr. Wexler session

March 24, 2021, at 1pm eastern
Title: Brainstorm: Neuroinflammation, TBI, and Co-Occurring Psychiatric Symptoms
Speaker: Lisa Brenner, PhD

Session Summary
During this presentation, the role of excess inflammation in both recovery from TBI and onset of co-occurring psychiatric symptoms will be highlighted. In addition, information will be presented regarding novel strategies for intervention among those recently injured, as well as those with chronic symptoms.
Speaker Biography
Lisa A. Brenner, Ph.D., is a Board-Certified Rehabilitation Psychologist, a Professor of Physical Medicine and Rehabilitation (PM&R), Psychiatry, and Neurology at the University of Colorado, Anschutz Medical Campus, and the Director of the Department of Veterans Affairs Rocky Mountain Mental Illness Research, Education, and Clinical Center (MIRECC). She is also Vice Chair of Research for the Department of PM&R. Dr. Brenner is the Past President of Division 22 (Rehabilitation Psychology) of the American Psychological Association (APA) and an APA Fellow. She serves as an Associate Editor of the Journal of Head Trauma Rehabilitation. Her primary area of research interest is traumatic brain injury, co-morbid psychiatric disorders, and negative psychiatric outcomes including suicide. Dr. Brenner has numerous peer-reviewed publications, participates on national advisory boards, and has recently co-authored a book titled: Suicide Prevention After Neurodisability: An Evidence-Informed Approach.
Registration
To register, please click on the registration button below. Please note that this session is free. There are no CME credits linked to the session.
Registration - Dr. Brenner's Session
Past Webinar Recordings and CME

If you would like to listen to past IBIA webinars, click here.
Home Page for All Webinar Information