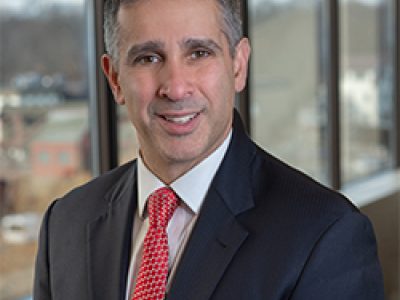 Attorney Abraham concentrates his practice on the representation of seriously injured clients with a particular emphasis on brain damage, tractor trailer crashes, construction site incidents and products liability. Attorney Abraham has obtained numerous seven figure verdicts that are often one of the largest in the state for a particular year. He has been named as a Super Lawyer® every year since 2011
Attorney Abraham has lectured nationally at the American Association for Justice as well as the North American Brain Injury Society on issues related to brain damage and tractor trailer cases. He is also a featured speaker locally on issues related to trial strategy and jury research. He has published articles on representing brain injured clients and was the first attorney in the state to have Diffusion Tensor Imaging, a revolutionary technology that can diagnose the axonal shearing (aka white matter damage) associated with traumatic brain injury, admitted in the Commonwealth of Massachusetts.
Attorney Abraham is active in local and national trial lawyer's bar associations. In July, 2011, Attorney Abraham became the President of the Massachusetts Academy of Trial Attorney's (MATA), the bar association that protects the rights of injured consumers. At the time, he was youngest person to attain this position in the Academy's history.
Attorney Abraham is a member of the Massachusetts Brain Injury Association as well as the North American Brain Injury Society. He was recently elected as elected as Parliamentarian of the Traumatic Brain Injury Litigation Group for the American Association for Justice.