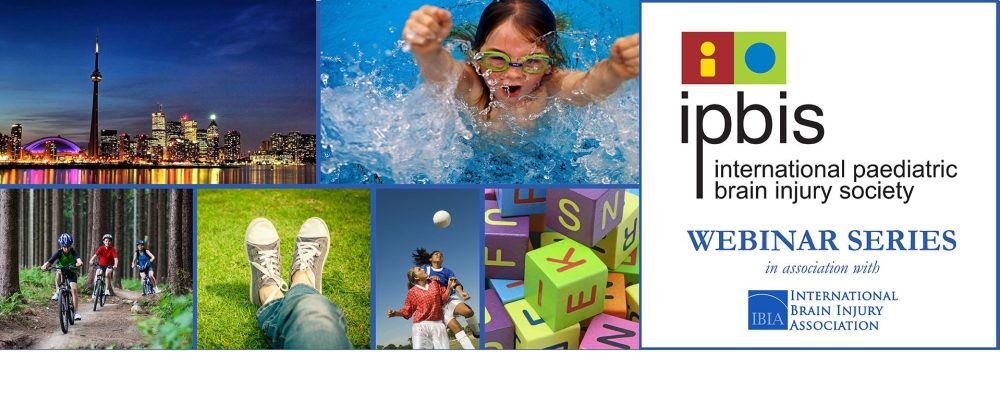 Upcoming Webinars

The International Paediatric Brain Injury Society is organizing a series of webinars that will provide participants with a brief overview of the content of a pre-conference and symposium sessions that will form part of the program for the next IPBIS conference in New York City in October 2021 (IPBIS2021).

All IPBIS organized webinars will take place at 11am eastern unless otherwise stated.

September 10, 2020:
Traumatic Brain Injury (TBI) in Preschool Children
Speaker: Juliet Haarbauer-Krupa, PhD
Registration: Click here to register
Educational Credit: Yes
Information on session: Click here for more information
November 12, 2020:
Updates on diagnosis, prognosis, and management of pediatric disorders of consciousness
Speaker: Erika Molenti, MSc, PhD

January 14, 2021:
Childhood stroke: implications for clinical interventions (on behalf of the Swedish National Network for Rehabilitation after Childhood Acquired Brain Injuries – SVERE)
Speaker: Eli Gunnarson

March 11, 2021:
Title: TBD
Speaker: TBD

May 13, 2021:
Authentic partnerships: a model for building lived experience to co-design caregiver support after the pandemic
Speaker: Caron Gan, RN

July 8, 2021:
Rehabilitation Services and Long-Term Discharge Planning for Febrile Infection-Related Epilepsy Syndrome (FIRES) Patients: A Single Institution Review
Speaker: Kim Davis

September 9, 2021:
Session: TBD
Speaker TBD
Webinar Series Home Page
If you have any questions, please email congress@internationalbrain.org.