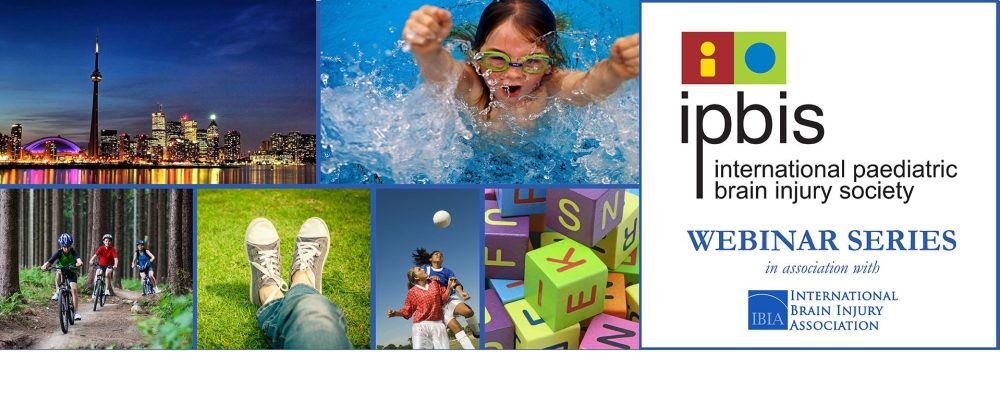 Upcoming Webinars

On July 9, 2020, at 11am eastern, the International Paediatric Brain Injury Society will have its inaugural webinar, entitled What is Teen Online Problem Solving and How Can It Help Adolescents with TBI during the COVID-19 Pandemic. The speaker for this session will be Dr. Shari Wade of Cincinnati Children's Medical Center. This webinar and others webinars organized by the International Paediatric Brain Injury Society will provide participants with a brief overview of the content of a pre-conference and symposium sessions that will form part of the program for the next IPBIS conference in New York City in October 2021 (IPBIS2021).
What is Teen Online Problem Solving and How Can It Help Adolescents with TBI during the COVID-19 Pandemic
About the Webinar

The Teen Online Problem Solving program (TOPS) adopts a problem-solving framework to address the cognitive, behavioral, and social challenges that adolescents often experience following TBI. This family-centered program also engages parents to manage their own stress, communicate effectively, and support their child during the challenging transition from adolescence to adulthood. In this brief webinar, Dr. Wade will provide an overview of the innovative TOPS program with an emphasis on how it may be especially relevant during the current global pandemic. TOPS was developed to provide an accessible treatment approach to address child behavior problems and family distress post TBI and has been shown to be effective without in-person meetings. This talk will include a brief review of the program and the extensive evidence base; whereas the future pre-conference session will provide much greater detail and some hands-on training, in addition to describing how TOPS has been adapted for use in other countries and cultures.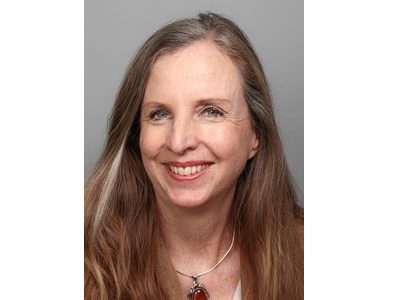 About the Speaker

Dr. Shari Wade is Director of Research in the Division of Rehabilitation Medicine at Cincinnati Children's Hospital Medical Center and a tenured professor in the University of Cincinnati's College of Medicine. As a pediatric rehabilitation psychologist, she has conducted federally funded research examining outcomes of pediatric TBI and factors that influence outcomes for nearly 30 years. This research has shaped how the field understands the role of social environmental factors on recovery following TBI and the effects of TBI on child and family functioning over time. For the past 20 years, Dr. Wade's work has focused on randomized clinical trials of interventions to reduce morbidity following pediatric traumatic brain injury, including some of the first Class 1 clinical trials for pediatric TBI. She has developed and tested technology-based interventions to reduce behavioral morbidity and family consequences of pediatric TBI for nearly two decades. Dr. Wade is also a leader in multi-center clinical trials for pediatric TBI and has served as the principal investigator (PI) and director of the Rehabilitation Research and Training Center (RRTC) for Pediatric Brain Injury Interventions, the only federally-funded center for pediatric TBI.
Registration
To register for this webinar, click on the Webinar Session - July 9, 2021 button below.
Webinar Series - July 9, 2020 at 11am eastern

Additional Upcoming Webinar Sessions
Mark your calendar for the upcoming Webinar Series that will have been organized by the International Paediatric Brain Injury Society (IPBIS). The following webinars are sponsored by IPBIS.
All sessions will take place at 11am eastern unless otherwise stated.
September 10, 2020:
Traumatic brain injury in pre-school children in the United States
Speaker: Julie Haarbauer-Krupa, PhD
November 12, 2020:
Updates on diagnosis, prognosis, and management of pediatric disorders of consciousness
Speaker: Erika Molenti, MSc, PhD

January 14, 2021:
Childhood stroke: implications for clinical interventions (on behalf of the Swedish National Network for Rehabilitation after Childhood Acquired Brain Injuries – SVERE)
Speaker: Eli Gunnarson

March 11, 2021:
Best practice return to education guidelines for young people with acquired brain injury. Successful development and implementation.
Speaker: Chloe Hayward

May 13, 2021:
Authentic partnerships: a model for building lived experience to co-design caregiver
Speaker: Carol Gan

July 8, 2021:
Febrile infection-related epilepsy syndrome (FIRES). Identification, treatment, outcome, and future directions: a single institution review
Speaker: Kim Davis

September 9, 2021
Session: TBD
Speaker TBD
Webinar Series Home Page
If you have any questions, please email congress@internationalbrain.org.