This year there will be webinar sessions for the Concussion-Mild TBI Special Interest Group Organized Webinars. For details on the webinar, please check this space. Webinars will be presented May 25 and June 22 at 11:00 a.m. Eastern Time. Previous webinars took place in March and April.

Topic:

Looking Beyond Our Own Backyards: The Role of Telemedicine in Providing Pediatric Concussion Care to Rural and Remote Communities
Date & Time:
Wednesday, May 25, 2022, at 11:00am Eastern
Speaker:
Michael Ellis, MD, FRCS(C)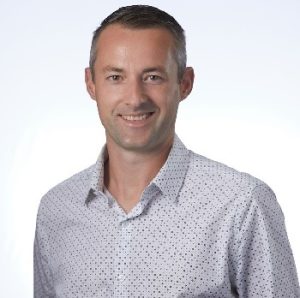 Summary
Dr. Michael Ellis is Assistant Professor in the Department of Surgery, Section of Neurosurgery at the University of Manitoba and Medical Director of the Pan Am Concussion Program, a multi-disciplinary clinical program devoted to care of pediatric patients with concussion and traumatic brain injuries. His clinical interests include the use of telemedicine to expand clinical care to medically underserved rural and remote communities.
Cost:

IBIA/IPBIS/NABIS Members: Free
Non-Members: $25 USD
Register for this Webinar
Past Webinars
Topic:

The Effects of the COVID-19 Pandemic on Concussion Management
Date & Time:
Wednesday, March 23, 2022, at 11:00am Eastern
Speaker:
Anthony Kontos, PhD
Webinar Summary:

This webinar will discuss the effects of the COVID-19 pandemic on concussion patients and the role of telemedicine to extend concussion care within the framework of a multidomain assessment and active, targeted treatment approach.
Biography:

Dr. Anthony P. Kontos is Research Director for the UPMC Sports Medicine Concussion Program and Professor with tenure in the Departments of Orthopaedic Surgery and Sports Medicine and Rehabilitation at the University of Pittsburgh. He has specialized in concussion research for 17 years and has 205 peer-reviewed publications and 360+ professional presentations. His research is funded by Centers for Disease Control and Prevention, Department of Defense, National Institutes of Health, and National Football League and focuses on active, precision treatments and clinical trials; risk factors; neurocognitive/neuromotor effects; psychological issues; and concussion in military, pediatric, and sport populations. Dr. Kontos is fellow and past-president of the Society for Sport, Exercise, & Performance Psychology of the American Psychological Association, and fellow of the National Academy of Kinesiology, Association for Applied Sport Psychology, and Eastern Psychological Association. He co-authored (with Dr. Collins) Concussion: A Clinical Profile Based Approach to Assessment and Treatment.
Topic:

Insights into Concussion Pathophysiology and Recovery from microRNAs
Date & Time:

Wednesday, April 20, 2022, at 11:00am Eastern

Speaker:

Steven Hicks, MD, PhD
Summary:

Dr. Hicks is an associate professor in the department of academic general pediatrics at the Milton S. Hershey Penn State College of Medicine. He graduated from the MD/PhD program at SUNY Upstate Medical University in 2012, where he studied the influence of neurotrophic growth factors on the epigenetic response of neural stem cells to alcohol exposure under an NIH F30 pre-doctoral fellowship. During his pediatrics residency at SUNY Upstate Medical University (2012-2015) Dr. Hicks studied alterations in circulating microRNA in children with autism spectrum disorder. Currently Dr. Hicks splits his time caring for children in the general pediatrics outpatient clinic and performing translational studies involving pediatric growth and development. He is interested in the epigenetic signatures at the intersection of genetics and the environment which drive pediatric disease, particularly in relation to concussion, autism, and breastfeeding.
Questions?

For any questions with this webinar, please contact congress@internationalbrain.org or call 703.960.6500.